Welcome!
Edit
Congratulations on starting
Blur Wiki
! It's a brand new project, so it needs a lot of love. Here are five tips to make your wiki great.
It's all yours right now -- enjoy it! Once your wiki takes off, lots of people will read what you write. Right now, nobody's looking over your shoulder yet, so feel free to try things out and make mistakes.
Make lots of short pages! The hardest thing about writing is looking at a blank page and not knowing where to start. It's a lot easier once you write down your first couple sentences. So take a deep breath, and jump in -- make ten really short pages, one right after another. Once you've started, you can build the pages up slowly, adding a little bit at a time.
Link your pages together! Links help you and your readers get from one page to another, so whenever you mention the subject of another page, use the "Add a Link" button to make a link to that page. You should also use the front page to link to all of the most important pages on your wiki. Describe what your wiki is about on the main page, and include links to help your readers find their way around.
Add pictures! A well-chosen picture can make a bland wiki page come to life. When you're writing a page, use the "Add a Picture" button to upload a picture from your computer onto the page.
When you're ready -- tell your friends! Once you've started a bunch of pages, linked them together and added some pictures, you'll be ready to start showing off your wiki to the world. You probably know people who are interested in the same thing that you are, so tell your friends to check out your new site. Those are your first readers and potential contributors, so give them lots of encouragement.

If you get stuck, write to us through our contact form -- we're happy to help!
Have fun!
--
Sarah Manley
Infobox Help
Edit
Hi, I can see that you are having trouble with your infoboxes. I can sort this problem out with a total re-design of the infoboxes. I'm just asking for your permission. Speedracer32 17:29, March 21, 2010 (UTC)
New Logo
Edit
In my spare time I made a new logo.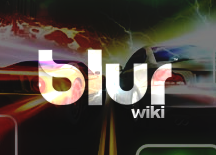 You don't have to use it, I just thought it needed a bit more colour. :)Speedracer32 Chit Chat BLOG - 18:32, April 5, 2010 (UTC)
[[User:Broken1|]] ([[w:c:blurgame:User talk:Broken1|talk]]) 19:36, April 5, 2010 (UTC)
Editing Power-ups page
Edit
I don't know if you mind but I'm editing the Power-ups page with an "private" page for each Power up :)
~sgt frankieboy
I did what you said, what you would do :p.

I edited the Power-ups and removed the stub. also Don't delete the other pages they may come in use for more information like images and where they are placed how many there are in the game etc. the other pages now have the stub code
New Main Page
Edit
Hello. My name is Nic and I serve as a helper for Wikia Gaming. I was wondering if it'd be alright with you to re-design the main page in hopes of getting some more traffic towards the sites. It wouldn't be anything terribly drastic because you guys already have a pretty decent layout. I just think with a few minor tweaks and changes you guys could be alright. - Wagnike2 18:06, May 7, 2010 (UTC)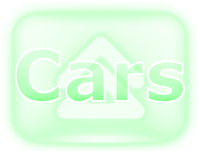 Oh, and thanks for the scoop on the infoboxes.--Verno 04:02, May 14, 2010 (UTC)
Still around?
Edit
Hey man - are you still around on this Wiki? We haven't changed the main page yet because we were waiting for you to say it was alright before proceeding with that. - Wagnike2 17:10, May 21, 2010 (UTC)
Hi! Would you like this wiki to be ad-free? I'm looking for wikis to be part of a new program which would remove all ads from the wiki for $19.95/month.
If you are interested, please be visit here to sign up. Let me know if you have any questions! - sannse
(Help Forum) (blog) 21:23, May 27, 2010 (UTC)
Blur Edits
Edit
I'm just trying to understand why my inputs were deleted. Specifically, everything he says about Russian Steppes IS OPINION, not FACT. So when he says "entirely opinionated"...yeah that makes ZERO sense.
As far as being in third person...wow.
Funny how I'm one of the, what, TEN people who cared enough to go to that Wikia and add to it, yet he wants to delete all my ideas and put his useless, lame ones in!
FWIW, I'm ranked in the top 150 in the WORLD. So if you can beat that, congrats.
You can now return to your blank pages, here's betting $20 no one else will come and contribute. JoeRevs300 23:45, July 5, 2011 (UTC)
Community content is available under
CC-BY-SA
unless otherwise noted.